Psalm 96 Choral Catalog
Click on a title link for detailed info about that choral work and free downloads.
"The Beloved Son." Christmas cantata for SATB, organ or piano, 2 flutes or other C instruments, and narrator.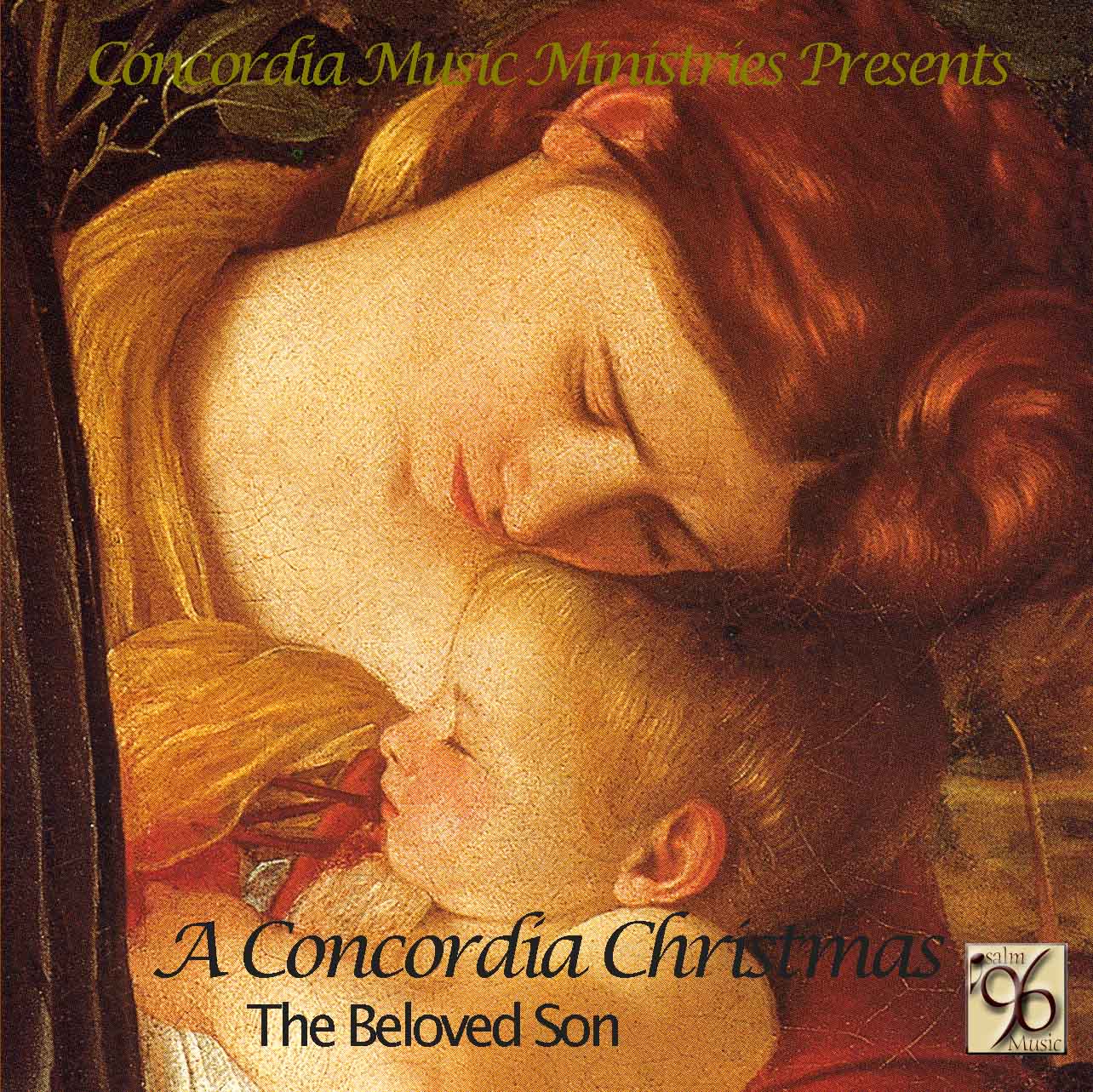 I. Prophesies.
1. The True Light
2. There Shall Come Forth a Shoot
II. The Annunciation.
3. Hail, O Favored One/My Soul Magnifies the Lord
4. Joseph, Son of David
III. The Infant Jesus.
5. Glory to God
6. Lullaby, My Little Jesus
IV. The Beloved Son.
7. This Is My Beloved Son
8. The True Light (Reprise)
"Bless the Lord, O My Soul." Text adapted from Psalm 103, music by Dr. Norm Wick. SATB with keyboard, Published by Concordia Publishing House.
"The Christmas Oratorio Reconceived." Taken from the Christmas Oratorio, Cantatas 1, 2, and 3, the work is scored for SATB chorus, keyboard, flute, violin, trumpet, narrators and soloists. Translation and musical adaptation by Dr. Norm Wick.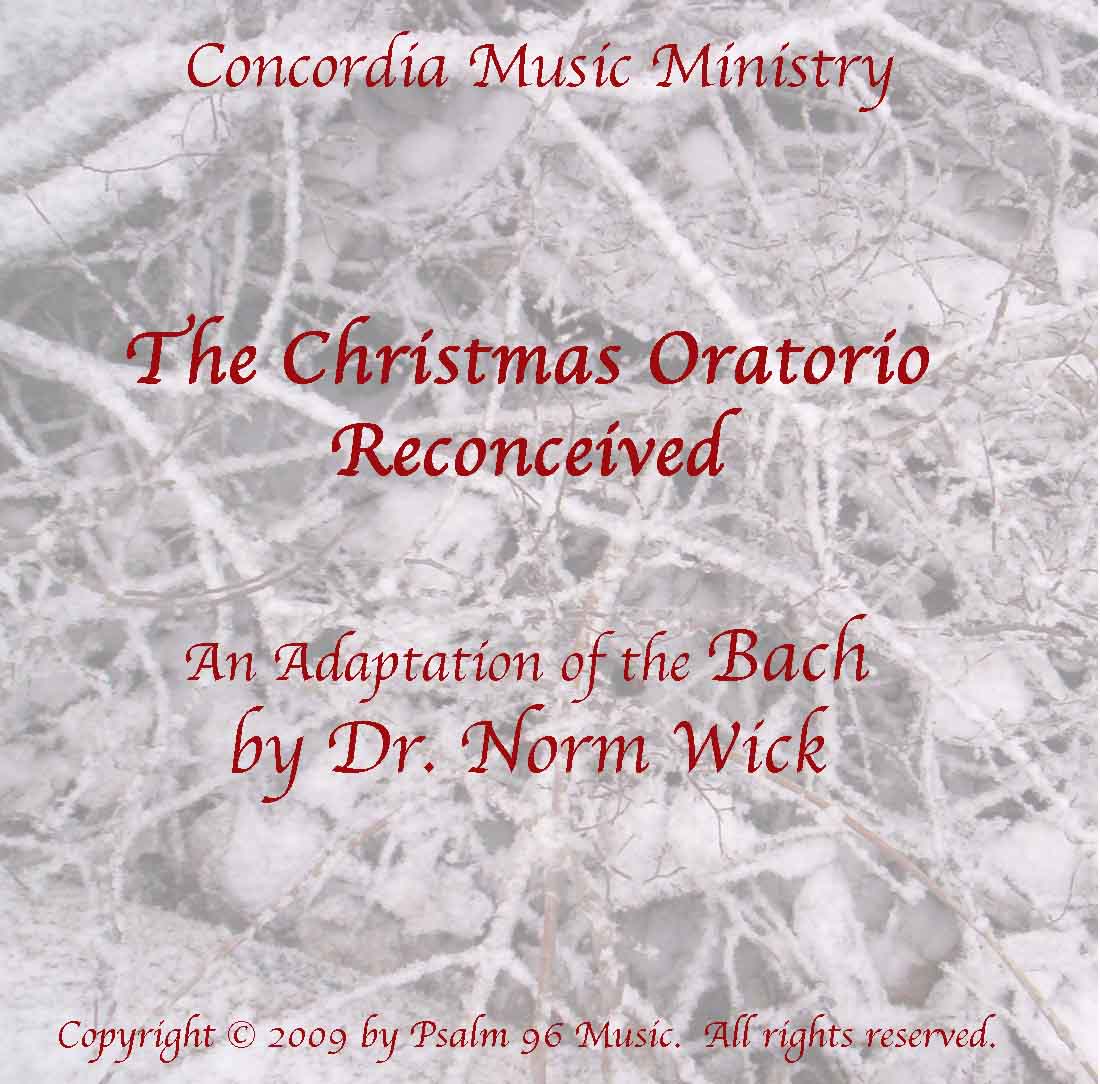 Part I—The Birth of Christ
Chorus: "Stand Up, Exulting!"
Alto Solo: "Make Ready, O Zion"
Hymn: "Lord, How Should I Receive You?"
Hymn/Narr.: "He Came to Earth in Poverty"
Bar. Solo: "Sov'reign Lord, O Mighty Leader"
Hymn: "Ah, Little Jesus, Dearest One"
Part II—The Shepherds and the Angels
Sinfonia
Hymn: "Break Forth, O Lovely Morning Light"
Sop. Solo: "Happy Shepherds, Hurry, Hurry"
Hymn: "Look, There He Lies in Darkened Stall"
Alto Solo: "Slumber, My Dearest"
Chorus: "Glory to God in the Highest"
Hymn: "We Sing Within Your Multitude"
Part III—The Shepherds Go to Bethlehem
Chorus: "Lord of All Heaven"
Hymn: "The Lord Has Sent His Son to Show"
Sop./Bar. Duet: "Lord, Your Goodness"
Alto Solo: "Close in My Heart"
Hymn: "Earnestly I Beg You, Teach Me"
Chorus: "Lord of All Heaven"
"Come Into the House." Introit for SATB and keyboard, with text inspired by the psalms.
"The Eyes of the Carpenter." Easter musical for SATB with keyboard, narrator and baritone soloist, optional flute. Depicts the ministry and passion of Jesus Christ as seen by the man who buried our Lord, Joseph of Arimethea.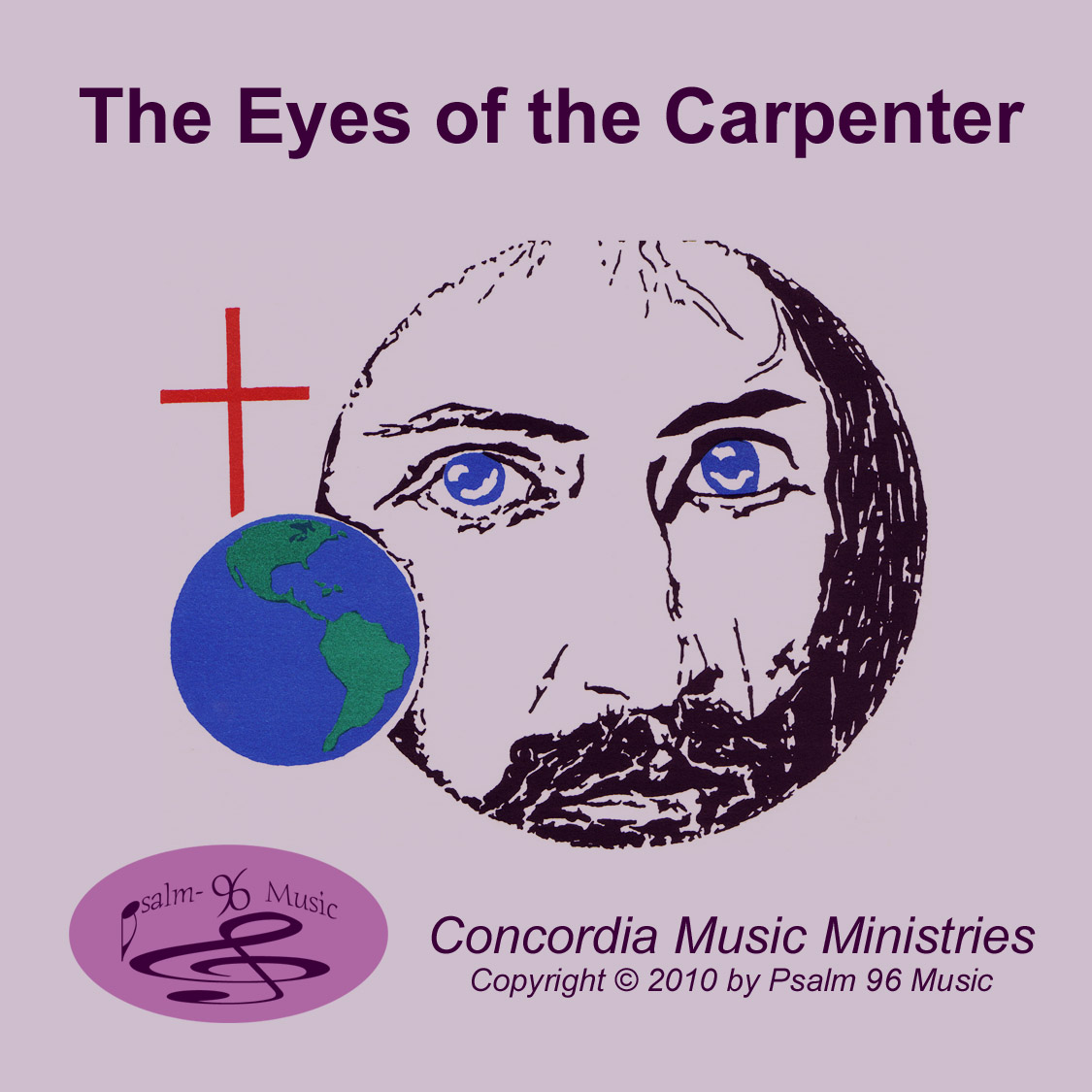 1. Solo: "Oh Lord, Why Did You Choose Me?"
2. Chorus: "The Kingdom of God."
3. Chorus: "Here Comes the King."
4. Chorus with Solo: "Nail Him to the Tree."
5. Hymn: "Jesus, Refuge of the Weary."
6. Solo: "Why Did I Forsake You?"
7. Solo: "The Eyes of the Carpenter."
8. Chorus: "Rest Well, Sweet Blessed Jesus."
9. Chorus: "The Shining Cross."
10. Chorus: "The Eyes of the Carpenter. (Reprise)"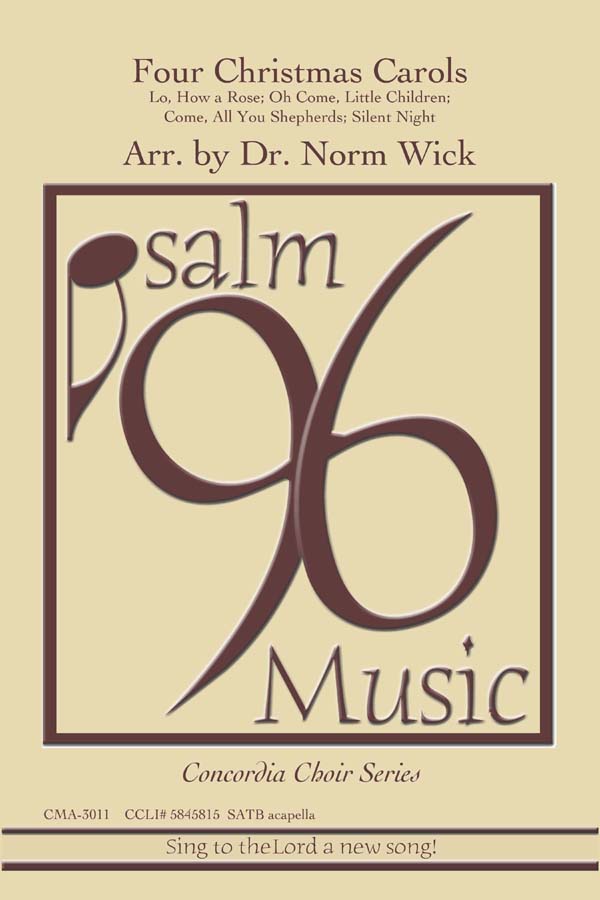 1. "Lo, How a Rose is Blooming" ("Es ist ein Ros entsprungen.") 15th-Century German Advent/Christmas chorale text and tune, English translation by Theodore Baker, 1894.
2. "Oh Come, Little Children" ("Ihr Kinderlein, kommet.") German Christmas carol text by Christoph von Schmid, English translation by Melanie Schulte, 1913, tune by Johann A. Peter Schulz.
3. "Come, All You Shepherds" ("Kommet, ihr Hirten.") A Bohemian folk song for Christmas, German text by Karl Riedel, English translation by Mari Reuf Hofer, 1912.
4. "Silent Night." Austrian carol with text by Joseph Mohr, English translation by John Freeman Young. Tune by Franz Gruber.
"Glory to God in the Highest." ("Ehre sei Gott in der Höhe.") Originally, this German Gloria by Felix Mendelssohn was for unaccompanied double chorus. It is arranged here for SATB choir with keyboard.
"God So Loved." SATB anthem with keyboard. Text adapted from John 3:16-ff, with alleluias added.
"The Holy One Among Us." Christmas praise musical for 2-part voices accompanied by keyboard or praise band. Grounded in scripture and centered on the Christmas theme, through narrations, readings and music, we explore some important reasons why Jesus came down to earth. Preview the videos of all five songs.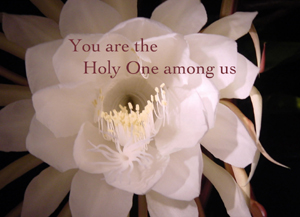 1. "You Are the Light." Christ came to be the light of the world.
2. "Glorified." Christ came to glorify the Father and to be glorified.
3. "Fulfillment." Christ came to fulfill the law and the prophets.
4. "Prince of Peace." Christ came to give us inner peace.
5. "You Are Love." Christ came to make love manifest.
"If You Don't Know My Jesus." Gospel-style anthem for SATB with keyboard.
"A Legend." (alt. "Crown of Roses" from Chansons pour la jeunesse.) by P. I. Tchaikovsky, arranged for SATB a cappella by Dr. Norm Wick. A symbolic story song, suitable for lent, about Jesus as a child.
"Liturgical Songs." Unison settings, with traditional or biblical texts, music by Dr. Norm Wick.
"Glory to God in the Highest." Congregational song, Gloria.
"Create In Me." Congregational offering song (Ps. 51:10).
"Lamb of God." Congregational pre-communion song (Agnus Dei).
"Thank the Lord." Congregational post-communion song.
"A Mighty Fortress." Original German text and melody by Martin Luther, translated by Frederick H. Hedge, arranged for SATB with keyboard by Dr. Norm Wick.
"Nun Komm der Heiden Heiland." ("Savior of the Nations, Come.") Cantata No. 62, by J. S. Bach, opening movement, arranged for SATB chorus with keyboard. Printed with both German and English text.
"Precious Jewels." anthem for SATB choir and piano. Text altered from setting by William Orcutt Cushing, tune by George Frederick Root, arranged by Dr. Norm Wick.
"Witnesses." Easter or special praise musical for 2-part voices accompanied by keyboard or praise band. Using the background and terminology of a trial, we explore the ministry, passion, death and resurrection of Jesus Christ by comparing what special legal terms (testimony, witness, confession, guilt, conviction, sentencing, punishment, advocate, pardon, etc.) mean to Christians and their redeemed lives.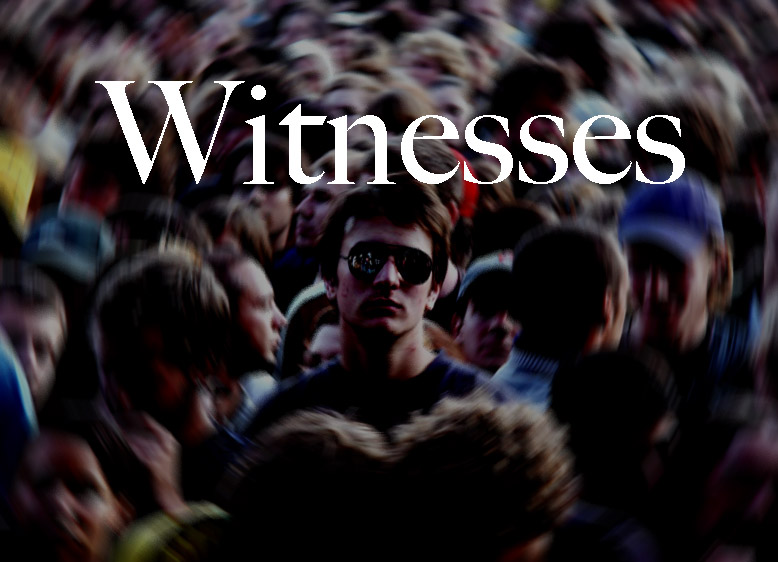 1. "Testify." Chorus: "Lord You testify by Your Word, And You testify by Your deeds; Your sacrifice has set me free And gave me grace so sweet; You proved Your awesome love for me When they nailed Your hands and feet."
2. "I Will Confess." Psalm 32:5 tells us "I said, 'I will confess my transgressions to the Lord'; and You forgave the guilt of my sins."
3. "Conviction." Chorus: "I have been freed from the sin that would bind me, I left the chains of my old self behind me; Servant of God going out on my mission, All that I do, I do with conviction."
4. "Witnesses." Chorus: "We are witnesses to the mighty Savior, Witnesses to the things that He said; Witnesses to His resurrection: Yes, Jesus is raised from the dead!"
5. "Surrounded." Hebrews 12:1 gives us the transcendent image that we are surrounded by a great cloud of witnesses. This final song combines that idea with the words of the heavenly anthem, "Holy, holy, holy is the Lord God Almighty, Who was, and is, and is to come."