Praise Music Titles from Psalm 96
Click on a title link for detailed info on that song and free downloads.
"The Answer." Solo song with keyboard, pointing to Jesus as the answer to life's problems.
"Be Perfect." Praise music in a folk style, based upon Matthew 5:43-48, for solo/unison, SSA, or SATB versions with piano.
"Better Way." Blues/rock song with saxophone solo. Jesus is the better way, in fact, He's the only way!
"Bring Me Up." Praise song based on Matthew 17:1-8, which is the transfiguration of our Lord, and John 4:14, the well-spring of life.
"Giver of All." Praise song for offering or thanksgiving with a Latin feel. Vocals have solo and 2-part verses and the song features hand percussion and acoustic guitar.
"Go With Love." Solo song with piano accompaniment, written from the viewpoint of a parent whose child reaches a milestone.
"Good Measure." Stewardship song for solo voice and keyboard, based on Luke 6:38.
"Good News." Children's song with keyboard. Good news is right here with us!
"The Greatest Story." Christmas song for solo voice and keyboard.
"He Came Down." Christmas song for praise team.
"He Says, Here I Am" Praise song about seeking God and hearing Jesus beckoning. Strong solo with a 3-voice bridge section.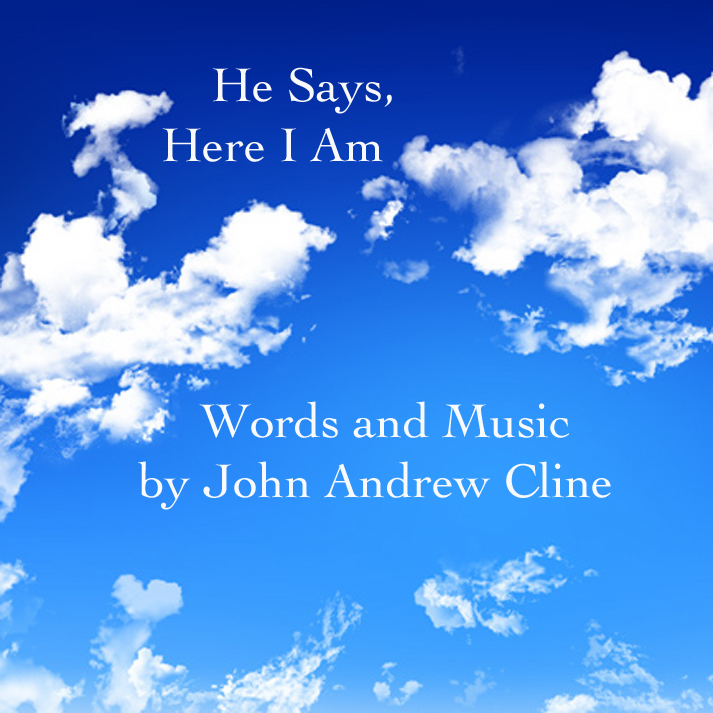 "Heart of God." Mission song for praise team. We yearn for the heart of man to have the heart of God.
"The Holy One Among Us" Christmas praise musical for 2-part voices with keyboard or praise band. Words and music by Dr. Norm Wick. Grounded in scripture and centered on the Christmas theme, through narrations, readings and music, we explore some important reasons why Jesus came down to earth. Look and listen, including YouTube videos of all five songs.
1. "You Are the Light" Christ came to be the light of the world.
2. "Glorified" Christ came to glorify the Father and to be glorified.
3. "Fulfillment" Christ came to fulfill the law and the prophets.
4. "Prince of Peace" Christ came to give us inner peace.
5. "You Are Love" Christ came to make love manifest.
"House of the Lord." Praise song based on Psalm 122, "I was glad when they said to me, 'Let's go to the house of the Lord.'"
---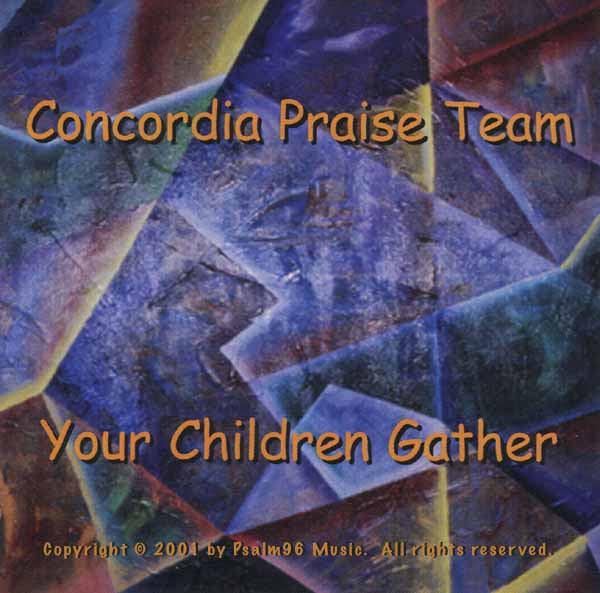 CD cover from an early praise album!
---
"I Am Your Lord." Praise song based on Jeremiah 29.
"Jesus, My Joy." Solo song with keyboard.
"Jesus, Son of David." Praise song based on Luke 18:35-43, healing of the blind man near Jericho.
"Let Us Do Good." Worship song with all text quoted from Galatians 6:9-10. Begins with a solo verse, then continues with a verse in 3-part texture.
"Lookin' Out for Me." Contemporary praise song using the idea of an imaginary car ride in which you let Jesus take the wheel.
"O Give Thanks." Praise team song based on Psalm 136, "Give thanks to the Lord, for He is good. His love endures forever."
"People of Hope." Commemoration song for 9/11, including special Youtube preview seen by thousands.
"Raise Them." Song on the second coming of Christ, based on John 5:24-30.
"Take Heart." Praise song based on Matthew 9:2, taking on topics of confirmation, faith, forgiveness and healing.
"Take My Life." Song of devotion to God, with lyrics from the hymn text by Frances R. Havengal, and dedicated to a remarkable young Christian in memoriam.
"When Will I Hear You, Lord?" A song about seeking God's voice, facing one's doubts, and finding reassurance and a strengthened faith. Written for solo voice with keyboard and violin.
Witnesses. Easter or special praise musical for 2-part voices with keyboard or praise band. Words and music by Dr. Norm Wick. Using the background and terminology of a trial, we explore the ministry, passion, death and resurrection of Jesus Christ by comparing what special legal terms (testimony, witness, confession, guilt, conviction, sentencing, punishment, advocate, pardon, etc.) mean to Christians and their redeemed lives.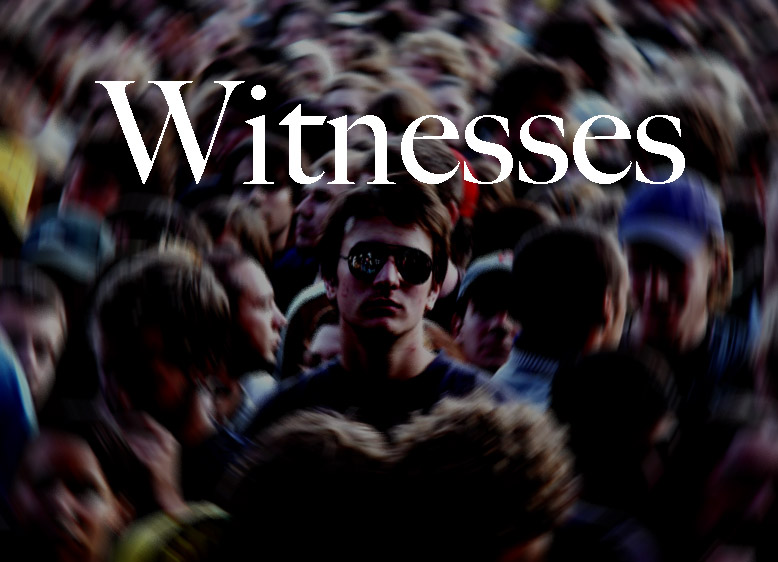 1. "Testify" Chorus: "Lord You testify by Your Word, And You testify by Your deeds; Your sacrifice has set me free And gave me grace so sweet; You proved Your awesome love for me When they nailed Your hands and feet."
2. "I Will Confess" Psalm 32:5 tells us "I said, 'I will confess my transgressions to the Lord'; and You forgave the guilt of my sins."
3. "Conviction" Chorus: "I have been freed from the sin that would bind me, I left the chains of my old self behind me; Servant of God going out on my mission, All that I do, I do with conviction."
4. "Witnesses" Chorus: "We are witnesses to the mighty Savior, Witnesses to the things that He said; Witnesses to His resurrection: Yes, Jesus is raised from the dead!"
5. "Surrounded" Hebrews 12:1 gives us the transcendent image that we are surrounded by a great cloud of witnesses. This final song combines that idea with the words of the heavenly anthem, "Holy, holy, holy is the Lord God Almighty, Who was, and is, and is to come."
"You Are My Strength." Praise team song based on Psalm 118:14, 20. "The Lord is my strength and my song; He has become my salvation."
"You are the Way." A praise song based on John 14:6, 20-21. "I am the way and the truth and the life. No one comes to the Father except through Me. . . You will realize that I am in My Father, and you are in Me, and I am in You."
"Your Children Gather." A praise song for the start of worship, written for vocal solo, 2-part choir, violin, and piano.